TZ Case 2 Amendment Duelly Fifthteen Gun Case 15x9x7in is from popular Second Amendment Series by TZ Case. T-Z Case Gun Storage are build with alumi-tech panels, aluminum extruded frames and others quality components.is from popular 2nd Amendment Series by TZ Case. The pistol cases from TZ Case feature anti-slip handles, interlocking high density foam. Each T.Z.Case from Second Amendment series has combination lock and quality chromed plated hardware. The weather resistant seal of these gun cases keeps moisture out. Available also TZ Case Second Amendment Series 12.5x9x6 Duelly Twelve Pistol Case.
Our store carries a wide selection of gun cases from 2nd Amendment Series, such as T.Z. Cases II Amendment 4 Pistol Promo Case 16x13x5, T.Z.Case Second Amendment 6-Pistol/Sil. Gun Case 25x15x4.25 in, TZ Case Second Amendment Double Duty Pistol Case 18x13x7, and other. We also offer TZ Case with size 15 x 9 x 7 from different series, such as TZ Cases Pro Tech Series Duelly Fifteen Pistol Case, 15x9x7.
Whether you need a case for your favorite firearm or you need a waterproof case to protect your equipment and valuables, TZ Case has the perfect case for your next outdoor adventure.
For your active lifestyle, rely on TZ Case!
Specifications for TZ Case 2 Amendment Duelly Fifthteen Gun Case:
Dimensions: 
 W15" x D9" x H7"
Color: 
 Silver
Features of T.Z. Case Second Amendment Duelly Fifthteen Gun Case 15x9x7in:
Alum Frame and Panel Design
Silver Stripe Finish
Convoluted Foam Filled
Feature a handsome American flag and eagle plaque
Key Locks Latches
Weather Resistant Seal
Package Contents:
TZ Case 2 Amendment Duelly Fifthteen Gun Case 15x9x7in, Silver TZ0015SS2
---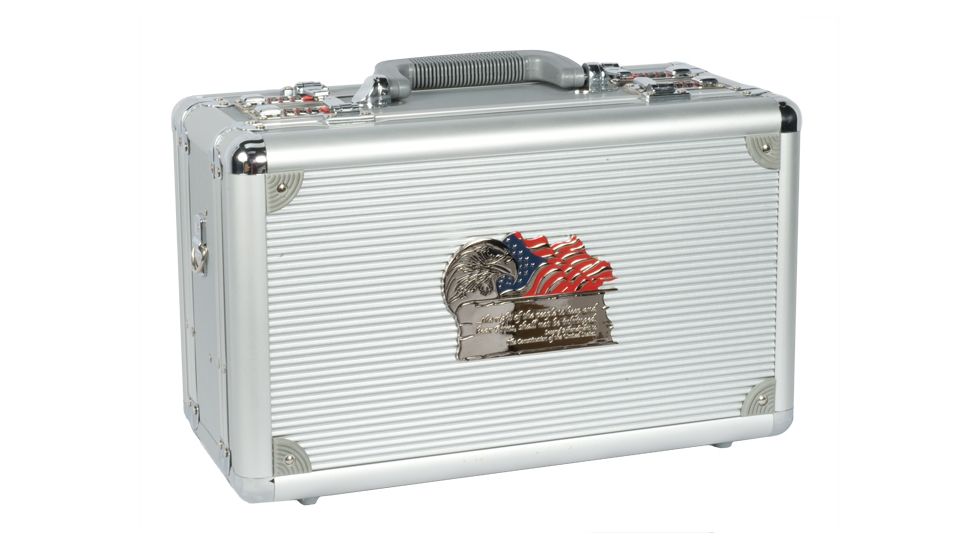 TZ Case 2 Amendment Duelly Fifthteen Gun Case 15x9x7in, Silver TZ0015SS2
RATING
91.5 /100
Design

Excellent

Performance

Excellent

Value for money

Excellent

Feature

Excellent